11/05/2022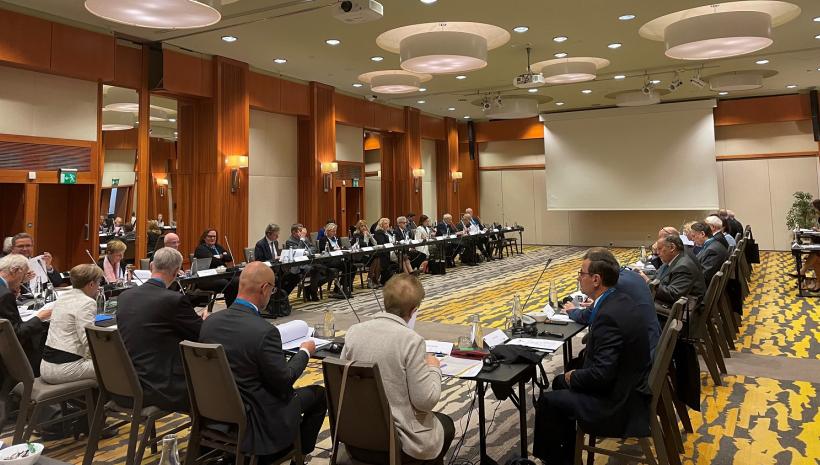 Madam First President participated in the annual colloquium of the Network of the Presidents of the Supreme Judicial Courts of the European Union, held in Stockholm from 5 to 7 May 2022, at the invitation of the President of the Supreme Court of Sweden, Mr. Anders Eka. She was accompanied by Mr. Jean-Michel Sommer, President of Chamber, Director of the Documentation, Studies and Report Department.
The Network of the Presidents of the Supreme Judicial Courts of the European Union, created in 2004 at the initiative of President Guy Canivet, brings together the heads of the Supreme Courts of the European Union States once or twice a year and thus contributes to the strengthening of the relations of the Court of cassation with its counterparts of the European Union.
The colloquium titled "Open data and artificial intelligence" allowed the Presidents of the Supreme Courts to discuss the publication of case law and the working methods of the Supreme Courts in a rapidly evolving digital society. In spite of the different existing organizations among the courts, the discussions shed light on the community of the challenges faced by Supreme Courts in terms of dissemination means of the decisions, their anonymization and their hierarchization, but also, in a more general way, of the assets and risks of artificial intelligence in the judiciary.
This meeting was an opportunity for the Court of cassation to share its experience in this field, and in particular the implementation of an automatic learning system for the anonymization of decisions, and to mention the ongoing reflections on how to ensure a greater readability of case law. The Court of cassation has entrusted a mission on this key topic to professors Cadiet and Chesnais. The report should be submitted towards the end of June.