01/04/2022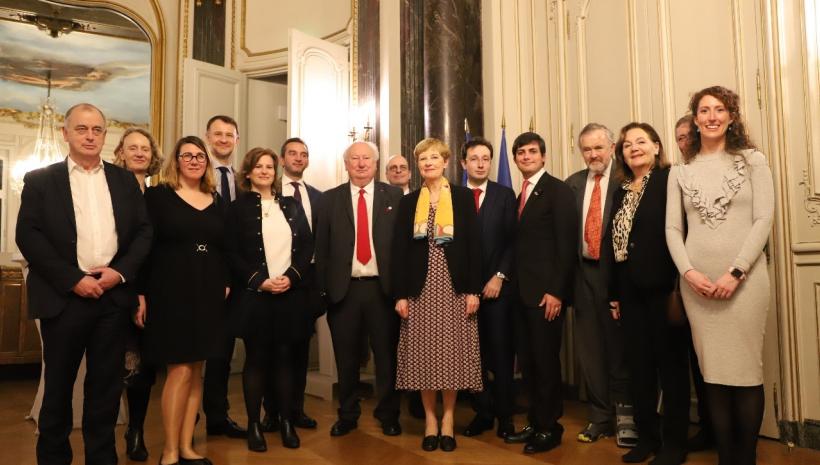 On 30 March 2022, the First President was the guest of honour at the annual dinner of the Franco-British Lawyers Society in Paris, in the presence of the President of the Association, Mr. Justice Ian Forrester.
The event brought together French and British judges and lawyers, two years after the beginning of the health crisis which forced the Association to reduce its activities and exchanges between its members.
The First President recalled the importance of European judicial cooperation for the construction of a common European judicial area and the role of judges in preserving the rule of law, in a context of challenges to the foundations of democracy and as war is striking Europe. In response to these concerns, the Court of Cassation has carried out a major forward-looking study to consolidate the role of the Court of Cassation in a changing environment (see the report on the Court of Cassation 2030), a study that has drawn on the experiences of other supreme courts.
The First President emphasized that the AJFB represents a valuable forum for dialogue between the legal communities of the two countries. In this respect, the Court of Cassation intends to continue its cooperation with the Association, which, for example, participates to the series of conferences organised by the Court of Cassation on the theme : « Penser l'office du juge » (« Thinking about the role of the judge »).