27/05/2022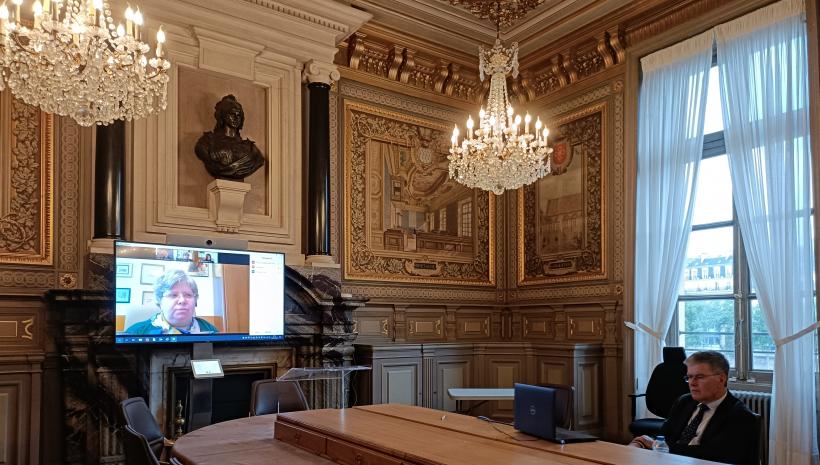 On 20 May 2022, the Court of cassation participated in a videoconference organized with the High Court of Cassation and Justice of Romania, on the influence of the case law of the European Court of Human Rights on the criminal litigation of the high courts. This exchange is part of the cooperation actions carried out by the Court of cassation with the Network of the Presidents of the Supreme Judicial Courts of the European Union.
The purpose of this meeting was to learn more about the French practice of understanding the case law of the European Court of Human Rights (ECHR), both in terms of methodology and substance of law. Mr. Vincent Turbeaux, judge of the criminal chamber, presented the working methods of his chamber in this matter and illustrated his remarks with some major case law developments of the Court following the condemnations of the ECHR.
Judge Rodica Aida Popa, judge at the criminal section of the High Court of Cassation and Justice, presented the understanding of the ECHR case law by the Romanian supreme judges, emphasizing on examples in which the High Court had anticipated a change in legislation following an ECHR condemnation.
The speakers were thus able to exchange during a rich discussion on the similarities of procedure between our systems, and the challenges for the magistrates of considering supranational case law. In conclusion, they expressed their will to renew this type of meetings on various topics, recalling the commitment of the two courts to the dialogue of the judges.
Europe
Droits de l'Homme
International