14/11/2022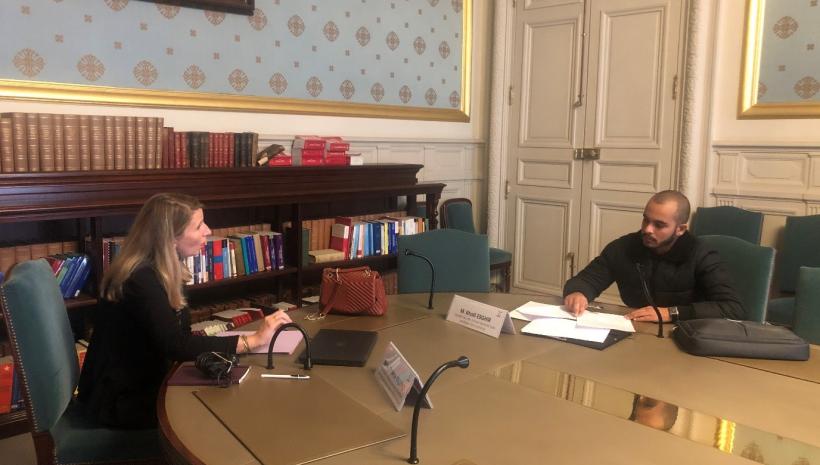 On October 20, 2022, the Court of Cassation welcomed Mr. Khalil Esghir, a Moroccan student, winner of the 2021 prize for French-speaking legal reading, awarded by the University of Law of Rabat. His work focused on migration law in Morocco.
As part of the internship in French judicial institutions offered to the laureates of this competition, Mr. Esghir was able to visit the Court of Cassation and discuss with Judge Referee Clotilde Bellino, member of the commercial, economic and financial chamber. Mrs Bellino explained the role of the Court and of her chamber in particular, and the working methods of the magistrates. Afterwards, Mr. Guillaume Fradin, director of communication of the Court, presented the communication techniques of the Court, and developed a historical and symbolic perspective of the buildings of the Court.
These very rich visits allow a better knowledge of the Court of Cassation by our French-speaking counterparts and facilitate the dialogue on the various judicial models.