08/12/2021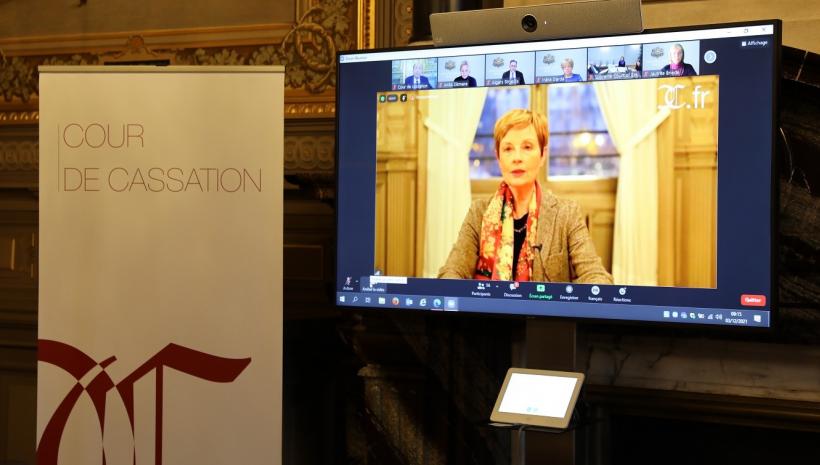 On 3 December 2021, the Court of cassation participated in a visio conference organized by the Supreme Court of Latvia dedicated to the efficiency of legal proceedings and drafting techniques of decisions, alongside with judges from the Baltic supreme courts, the Court of Justice of the European Union(CJEU) and the European Court of Human Rights (ECHR), in order to present the recent reforms adopted by the Court of cassation regarding the drafting of rulings
Madam First President opened the meeting together with the President of the Supreme Court of Latvia, Mr. Aigars Strupiss, and shared the recent reforms related to the drafting and reasoning of the Court of cassation' decisions. Madame First President highlighted the importance of these techniques, which aim at improving the clarity and intelligibility of judicial decisions at the national and international levels, as democratic and ethical requirements.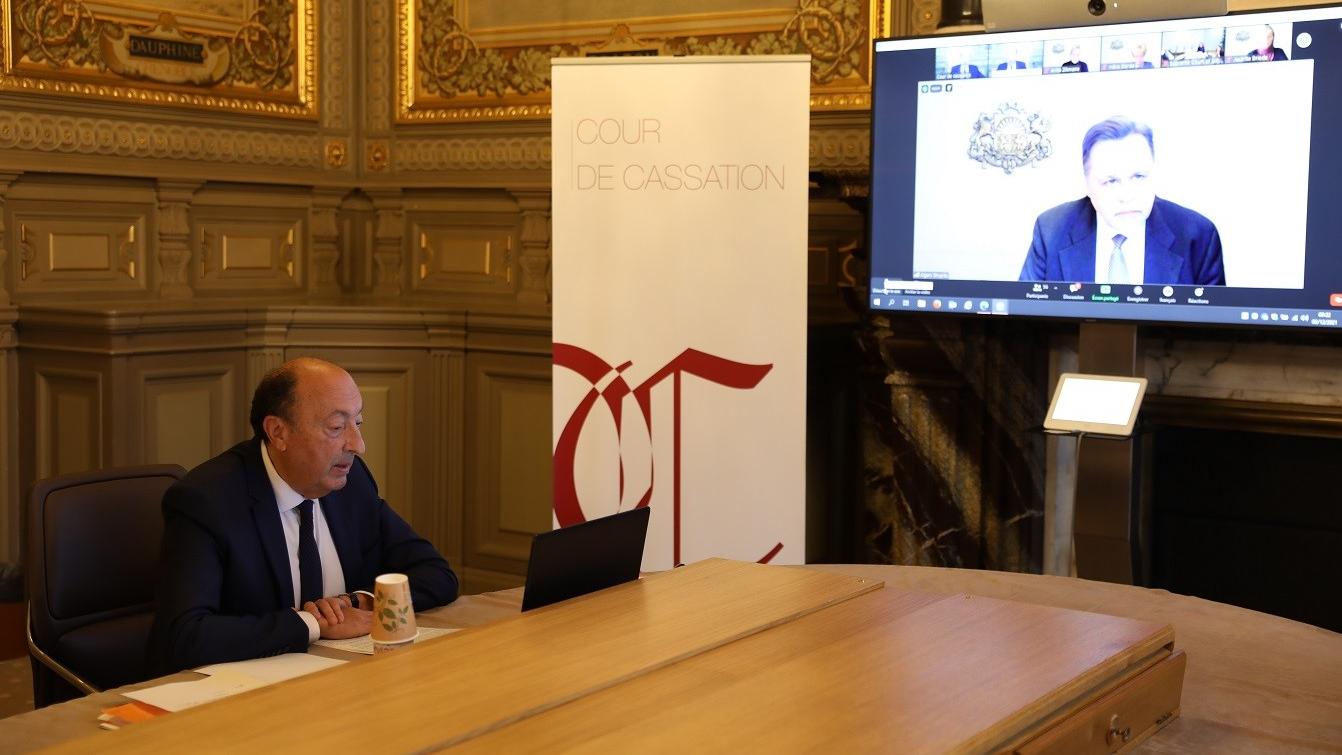 As the goal of this meeting was to better understand French practices on this matter and put it into perspective with those of Baltic and European courts, Mr Matet, Honorary judge at the Court of cassation, presented the French technique of decisions drafting, based on a historical approach and the recent reforms and evolutions, namely on the decision structure and the developed reasoning. Mr. Matet illustrated his intervention with a concrete example of a cassation ruling.
The conference was also the occasion for the representatives of supreme courts of Estonia, Lithuania and Latvia, as well as of the CJEU and ECHR, to present the particularities of their drafting techniques and to exchanges on the Baltic and French traditions regarding the decisions reasoning and its basis.