17/05/2023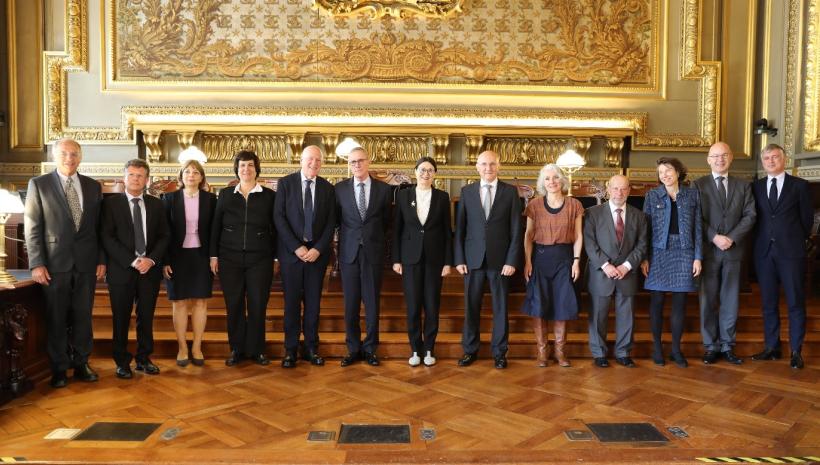 On 10 May, the Court of Cassation welcomed a delegation from the Supreme Court of Israel on a working seminar organised jointly with the Council of State and the Constitutional Council.
On 10 May, Mrs. Esther Hayut, President of the Supreme Court of Israel, and five justices working in the Supreme Court were welcomed  at the Court of Cassation by the First President Christophe Soulard and the Prosecutor-General François Molins.
The Supreme Court of Israel maintains regular relations with the three French high courts, in the form of institutional meetings. These meetings help to maintain judicial cooperation.
The Franco-Israeli seminar organised on 10 and 11 May in Paris constitutes the fourth meeting between the Court of Cassation and the Supreme Court of Israel, and confirms the interest of these exchanges for an in-depth knowledge of the two judicial systems and their jurisprudential practises.
During three mornings of work, the exchanges focused on current topics of common interest. The role of the constitutional judge in the consolidation of the rule of law and the constitutional protection of the environment at the Constitutional Council, the summary proceedings and the conservation of connection data at the Council of State. The session organised by the Court of Cassation focused on the role of the judicial judge in to the application and interpretation of the law and in the protection of fundamental freedoms. It also provided an opportunity for fruitful exchanges between the PresidentEsther Hayut, the First President of the French Court of cassation Christophe Soulard and the Prosecutor General François Molins, as well as with other members of the two supreme courts.
At the end of the meeting and its productive discussions, it was agreed to continue the exchanges on these various issues.