22/03/2022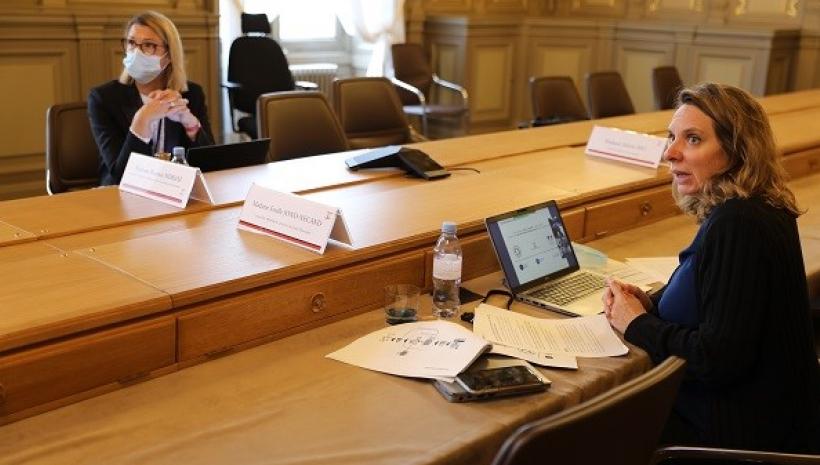 On 17 March 2022, the Court of cassation organized with the Supreme Court of the Republic of Korea a webinar dedicated to the open data of judicial decisions and its challenges related to artificial intelligence, in the presence of the French Embassy in Seoul.
This cooperation project is part of the international strategy of the Court of cassation decided by First President Chantal Arens and which aims to strengthen the dialogue of judges and mutual learning between supreme courts, through an approach based on comparative law. 
The purpose of this meeting was to create a dialogue with the Korean Supreme Court in order to better understand the systems of the open data of judicial decisions implemented in France and in Korea and to exchange on some common concerns, such as the use of automatic occultation programs and the protection of personal data.
On this occasion, Mr. YU Ahram, Director for the Division for Advanced e-Court system and Mr. CHO Yoo Seok, Director of Criminal e-Court system at the Supreme Court of the Republic of Korea, as well as Ms. Estelle Jond-Necand, Judge referee and director of the open data project at the Court of cassation, presented the functioning and main principles of the open data of judicial decisions in Korea and in France, as well as the main steps of its implementation and its prospects of evolution in both country.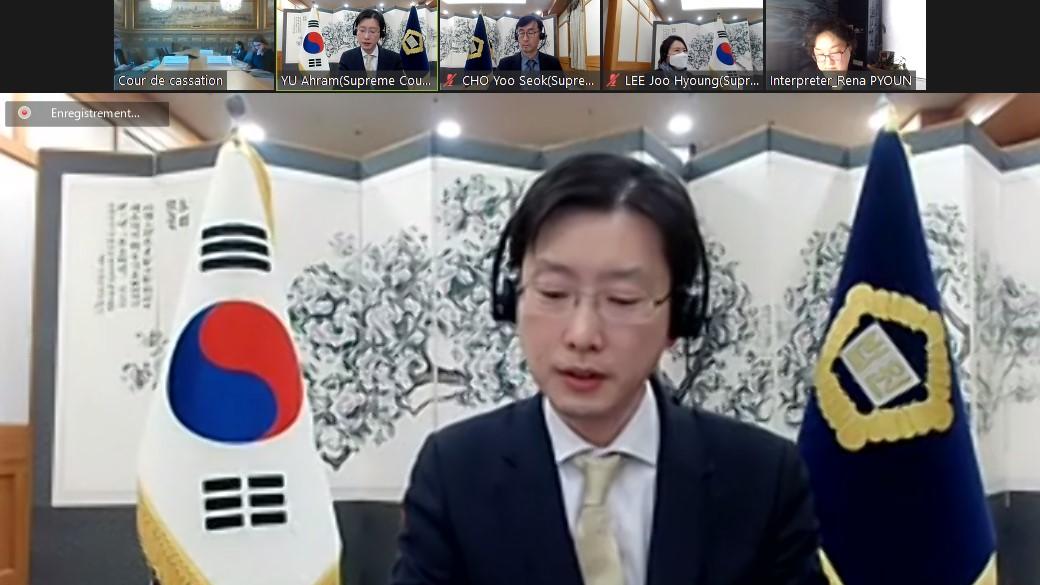 From a comparison between these two systems, several common challenges were identified, in particular in relation to the management of the volume of open data decisions, the improvement of automatic occultation programs based on machine learning, the readability of anonymized decisions or the use of legaltech and its impact on the concept of case-law. 
At the outcome of this enriching meeting, it was agreed to continue the exchanges in view of a future cooperation project between the two courts.