19/05/2023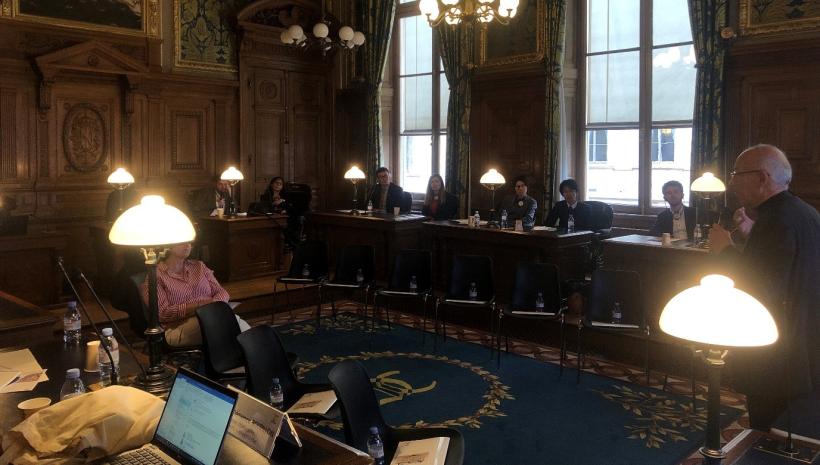 On 15 May 2022, Mr Jean-Paul Jean, Honorary President at the Cour de cassation, welcomed a delegation of foreign magistrates (judges and prosecutors) to the Court as part of an exchange programme with the Ecole Nationale de la Magistrature (National School for the Judiciary), on the discovery of French justice.
On this occasion, President Jean-Paul Jean presented the Court of Cassation, both in its history and its functions, and developed the international strategy of the Court of Cassation. The presentation was followed by an exchange with magistrates of various nationalities (Korean, Japanese, Tunisian, Spanish, etc.) in order to compare the working methods of the higher courts.
Mention was also made of the prospective reflections carried out by the Cour de cassation in the framework of the "Cour de cassation 2030" Commission, in particular in relation to the readability and enhancement of decisions, the accessibility of justice, as well as the importance of developing a genuine international communication strategy.
This meeting enabled fruitful exchanges with foreign magistrates, completing a very diverse ENM programme on the discovery of the various French judicial institutions.